Transform for life 90 day 1:1 coaching
Our 90 day one on one intensive program to help women improve their relationship with food, digestive health, and confidence!
ENROLL
A 90 day intensive one on one program that is built to teach YOU how to master you relationship with food, improve digestion and step into your power so that you can get finally feel free, and get the body you've always wanted!
After transforming over 440 people lives in the past year, I took every struggle my clients headband I have created a 12 week program/ course that will educate you on and include the following:
WHO IS THIS FOR?
Women who want to improve their relationship with food
Women wanting to LEARN
Women who want to make a ONE time investment in their health and learn to maintain this
Women who want to have more energy and rebalance hormones
Women wanting to gain muscle and lose body fat
Women who want to work through their set backs and limiting beliefs to master their relationships
Women who want to reduce bloating/ optimize digestion
Women who want to BE A BOSS and improve their mindset.
WHATS INCLUDED:
- One on one weekly check ins for nutritional/macro adjustments and training!
- An intensive 12 week course to educate you on WHY we implement specific protocols SSO YOU DDONT NEED A COACH FOREVER.
- WEEKLY Lectures to each you the breakdown of Macros, How to track and how to eat to optimize performance reach your goal and maintain a flexible your life.
- 24/7 Access to not One but THREE Coaches ( with coach Ken as your Lead coach)
- A 100% customized workout plan that will change as you progress in a personalized app
- 20 hours of video lecture to Learn the ins and outs of training/nutrition and what is most beneficial for you.
- Weekly group/ team mindset training
- Daily texts for accountability from your coach.
- 24/7 accès to private messaging with your coach ( of course except when we get your sleep on fleek ;) )
- ALL of your nutritional protocols, including full days of eating according to foods you love !
- ENDLESS SUPPORT FROM A HYPE AF TEAM
We are ready to serve and support you, girl.
Your Instructor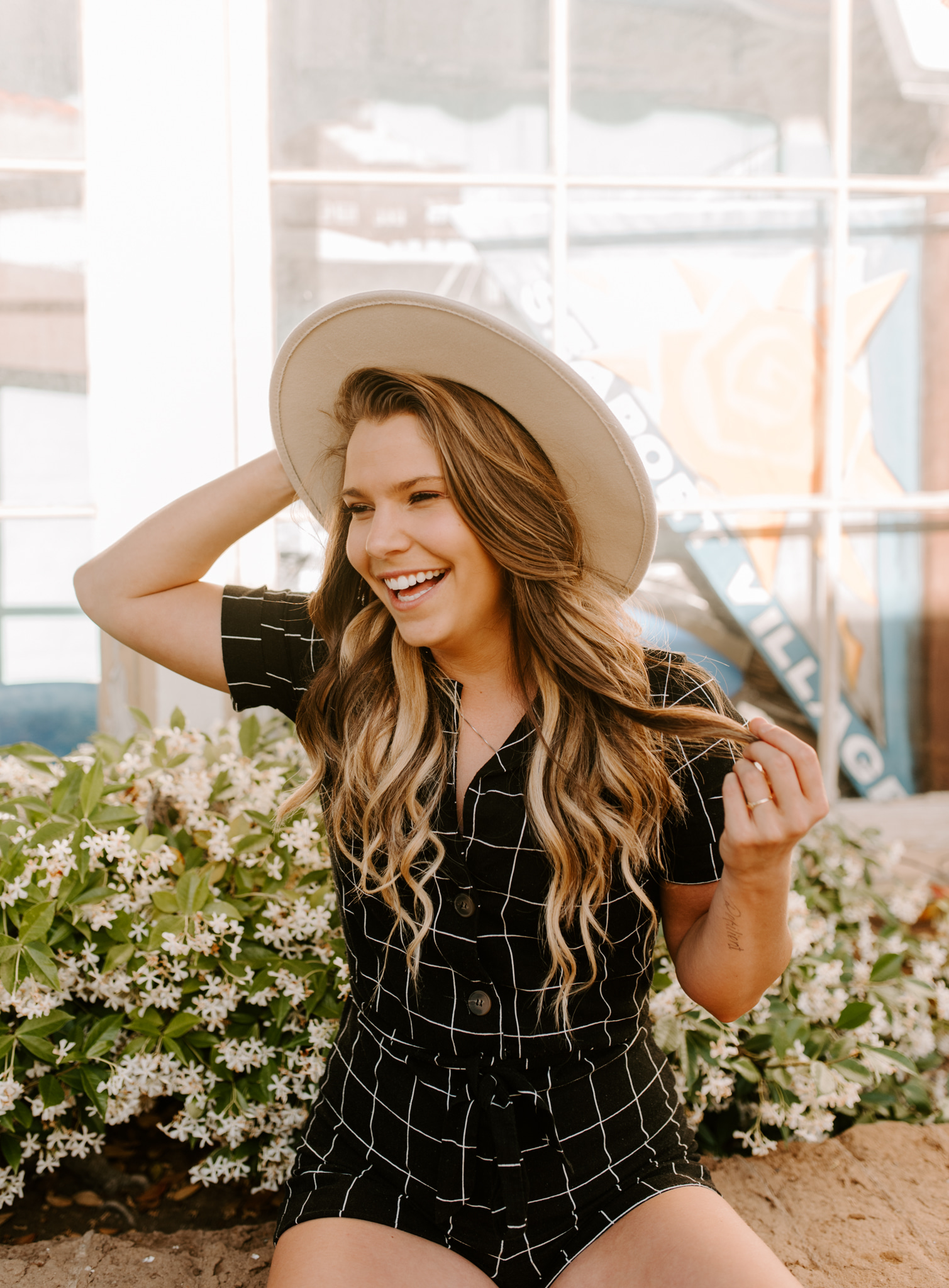 Coach Kendall has been a health and fitness coach for 4 years. In this time she has worked with over 1000 women to improve both their mental and physical health. Her goal as a coach is to help you gain strength, and to love your body while still eating foods you love! Kendall comes from a background with disordered eating(orthorexia nervosa), so her main objective is to make sure you have guidance on how to maintain a healthy relationship with food and your body while being educated, so you don't need a diet, OR a coach forever ! MOST OF ALL JUST WANTS HER GIRLS TO HAVE A GOOD ASS TIME.

Kendall have 2 CPT certs ( NASM and PTA global), but takes pride in the fact that her knowledge comes from experience, and transforming the lives of over 1000 women. She specializes in improvements in digestive health, relationship building, effective communication, Relationship with food and MAKING YOU A BAD BASS.
Course Curriculum
WELCOME ! Your first step: nutrition 101
Available in days
days after you enroll
Module 2: What to eat, and WHY ?!
Available in days
days after you enroll
MODULE 3: Understanding HOW to reach your goal.
Available in days
days after you enroll
Frequently Asked Questions
How long do I have access to the course?
LIFE TIME ACCESS! any information we add in the future, YOU WILL HAVE ACCESS TO !
What if I cant pay it all upfront?
No worries! I am here to help make this as affordable as possible for you, so I am willing to work to make a special payment plan for you!
Are refunds available if im not happy?
Upon receiving your program, you are not eligible or a refund on the coaching already completed. If their is injury/ sickness, coach kendal is reasonable ! She will take all emergencies into account !
When will I be able to contact my coach?
You will receive your FTF handbook with all contact hour and communication! You have access to your coach via private messaging 24/7 ! with a guaranteed same day response ( if before 6pm PST)